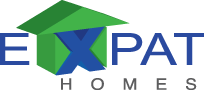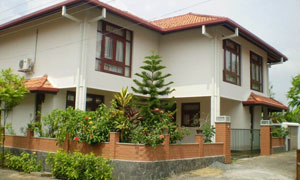 Expat Homes (Pvt.) Ltd.
(+94) 077 772 0453
info@expathomes.net
#394, Welivala Road,
Kotikawatta 10620, Sri Lanka.
Property Details
Property General
Property Reference
MAL-0002-07-15
Property Address
Specific Details
Land Extend
Acres 0 perches 90
All bathroom (except servents)
4
Short Term Rent
Long Term Rent
Semi furnished
630,000.00
fully furnished
630,000.00
Sale of the Property
Whole Property
170,000,000.00
Other Details
Available Date
2019-02-12
Detail Description
Obscured by mature shade trees in the large front garden' the private driveway discreetly opens to a paved courtyard that parks 6-8 vehicles. The unassuming front facade embodies understated elegance' a feature that resonates throughout the property. The entrance foyer houses an internal flight of steps and large open-to-sky ponds leading to the formal living area. A wide terraced verandah with alfresco dining and bbq offer extended spaces for living and entertainment. Raised well above the level of the paddy fields beyond' the gently sloped rear garden ends with a large infinity pool spanning the breadth of the property. Previously tenanted to a senior western diplomat. Available for sale or for rent' semi-furnished. The adjoining property listed under MAL-0008-01-19 is also for sale/rent. Lower floor:​ Entrance foyer' formal living' dining' guest room and toilet' powder room' pantry' staff quarters Upper floor: Informal living' master bedroom and toilet' twin rooms with common toilet' laundry room' library and entertainment room' study' gym External layout: large storage room' standby generator' open parking' terraced verandah' alfresco dining' infinity pool' extensive front and rear gardens Contact owner on +852-63015320 for more photos or to arrange a visit.
Property Images