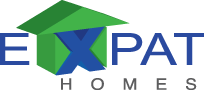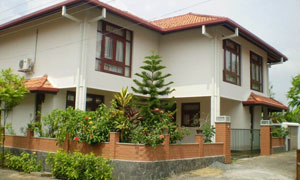 Expat Homes (Pvt.) Ltd.
(+94) 077 772 0453
info@expathomes.net
#394, Welivala Road,
Kotikawatta 10620, Sri Lanka.
Property Details
Property General
Property Reference
BAT-0039-03-17
Property Address
Specific Details
Land Extend
Acres 0 perches 31
All bathroom (except servents)
3
Short Term Rent
Long Term Rent
Semi furnished
375,000.00
fully furnished
375,000.00
Sale of the Property
Other Details
Available Date
2020-08-01
Brief Description
A spacious Architect designed modern House on 32 perches in a quiet residential neighborhood located around 3.3 Km s away from the Overseas Children School.
Detail Description
The house is located within walking distance to the Keells supermarket and in close proximity to other supermarkets' Banks etc. 4 bedrooms' 3 on the upper floor and 1 on the Ground Floor. All 3 rooms on the Upper Floor are Air Conditioned. The Master Bedroom and a second room on the upper floor have attached bathrooms and the Guest Bedroom also with attached bath. All Bathrooms have Solar Hot Water. Separate Living and Dining Rooms and a Large family room Upstairs Small office room Big outdoor Swimming Pool with a Large garden Semi Furnished with Antique and some modern minimalist furniture including the following all which have been put together to complement the design of the house. 2 Large Beds including 1 Four Poster 8 Seater Mara Dinning Table with Chairs and 8 alternate Antique Ebony Chairs 2 Satin and Ebony Antique Wardrobes 2 Teak Wardrobes in the Master bedroom 1 Antique Teak Book Case 1 Antique Teak Display Unit 2 Large Antique Pettagama Storage Boxes 1 Antique Ebony Corner Table 1 Mara Coffee Table 1 Ebony Antique Sofa Chair 1 Ebony Planters Chair 5 Large Sofas which will be reupholstered plus 1 Antique single bed Floor and table Lamps The house includes a separate Domestics Room and Toilet with a double Garage
Property Images